Web Development Course
March 24, 2018 10:00 am

-

5:00 pm

£399
Event Navigation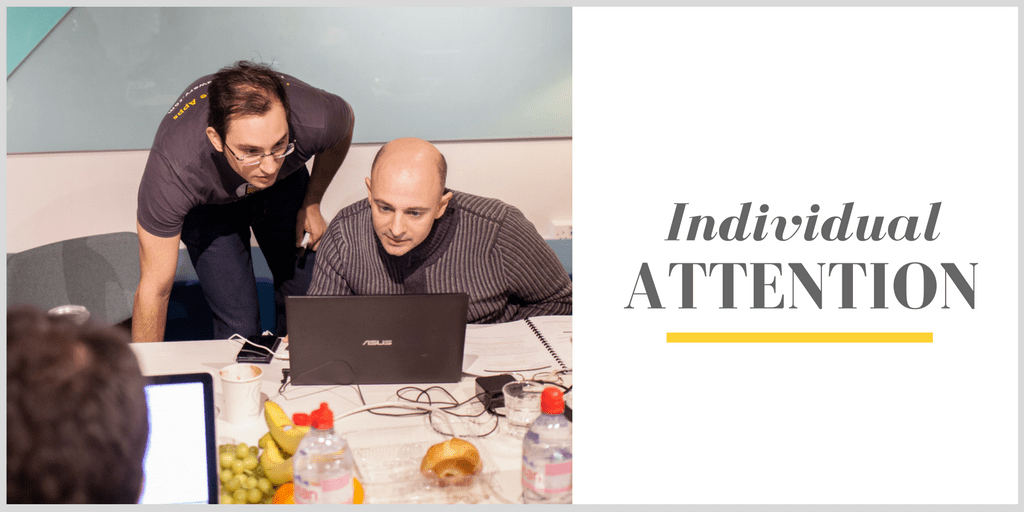 Course Description
Our complete Web app development course teaches you how to program in Javascript, HTML, and CSS and build beautiful Web apps.
Our weekend course assumes no prior programming knowledge and takes you through app development step-by-step. By the end of the course, you will be confidently programming in Javascript – the language that runs the web – and ready to start building your own web apps in Node.js.
What You Will Learn
Become familiar with using the Atom Text Editor and the Chrome Developer Tools.
Learn to use HTML and CSS to Design Your Web Pages.
Set up a web server using Node.js that responds to API requests.
Become fluent in the Javascript programming language.
Learn full-stack app development, including having your own data server on the net.

The Web Development Course Schedule:
Saturday: 10:00 – 17:00 – Foundation in App Programming & App Design Workshop
Requirements:
Bring your own laptop (PC or Mac) with Atom and Google Chrome installed. We'll guide you through the installation process prior to the course.
Still unsure? Check out what our past students thought about the course.
Book now before it's gone!